I have been passionate about design from childhood, however, my career wound down a different path. After working in food and beverage in both South Africa and the UK, I ventured into the world of Information Technology. However, my passion for design-related disciplines intensified until I finally managed to sit a degree in Design and Innovation. My background in both F&B and IT has provided me with a solid foundation in problem-solving and conducting client-facing business. I now utilise these tools together with my passion for creating to design stronger narratives.
My particular interest in interior design has been applied in my work with Geraghty Taylor Architects whilst my experience in IT has assisted me in understanding web-based applications used in design. Thus far I have implemented my creative skills in various forms, from interiors to photography to branding and web design/development.
Microsoft Certified Systems Engineer
Full Stack Web Development from General Assembly
Diploma in 3D Animation Design with Autodesk 3DS Max
Upper Second Class Honours for Bachelor of Arts (Honours) in Design and Innovation at Open University, Milton Keynes, UK.
Introduction to Social Anthropology at Oxford University, Oxford, UK
My experience branches into three different industries:
F&B:
Being an avid cook and baker lead me to years of working in Food & Beverage, where I'm still working part-time. I worked in restaurants in South Africa, Ireland, UK and Hong Kong in both front-and-back of house. 
This dynamic industry has taught me the customer-facing business and dealing with highly pressurised environments. It also stimulated my love for food and cooking. 
Information Technology:
I spent over 15 years working in this industry. Starting as IT Support for business in South Africa, I moved on to the server support desk for Dell Computer Corporation Ltd in Dublin, Ireland for 1.5 years. 
In London, I worked for InPS for 12 years. Here I started in the senior support department for their medical software program called Vision. I progressed to the Data Services department where I wrote SQL queries to mine data from secure medical databases. This position taught me detailed and time-pressured problem-solving techniques and a fundamental understanding of applications. 
In 2014, I completed a course on Web Development by General Assembly, Hong Kong, and worked subsequently as an intern at Alchemy Asia. Here I was introduced to WordPress where I worked as a developer in PHP, CSS and HTML. 
Whilst I do not regard myself as a developer, I do have an understanding of the file structure and language that is used in WordPress development.
Today, I'm using WordPress as a framework for my website design. I have been developing websites for a variety of customers and are particularly adept at front-end web design and development. My passion lies in creating beautiful functional websites that communicate a brand effectively. 
Design
: 
I was very fortunate to sit an honours degree in Design and Innovation. This course taught me product design through design thinking, the importance of research, the making of prototypes and the reiterative nature of a design. My final design of sustainable, tool-less assembly furniture can be viewed here. 
I was offered a position at Geraghty Taylor Architects in the interior design department in 2017, initially as an intern but in 2019 I was appointed a full-time position as an interior designer and also work in the business development side. 
In my role as marketing, I am responsible for the design and maintenance of the company's website. I update the website every week where we discuss social media strategies. I am further also involved in the creation of marketing ephemera such as e-mail banners, design, and packaging of internal and external documentation, creation of leaflets, and also the design of presentations for pitches to clients. 
My role in interior design involves the creation of interior schemes for residential blocks. As the majority of the clients are interested in Build to Rent side of the business. The main source of interior design commissions is for the design of public amenities in these schemes, which include public lounges, co-working spaces, dining areas, gyms, and screening rooms. 
I created interior furniture and materials schemes for residential schemes utilizing Geraghty Taylor's Brand Before Building methodology. These are sets of rules that ensure residential architecture and design always keeps the resident in the center and create a product that will resonate with the residents for years. 
The creation of any interior or architectural design documentation was done by me using InDesign. 
I was involved in the design of external material applications for a modular housing system for homeless people which is now in the process of manufacturing in the UK. More details are available from me personally.
Follow this link for more information on some interior design projects. 
Simultaneously to working at Geraghty Taylor, I have assisted several clients in the establishment of branding identity. This could be from the creation of a logo to the full branding identity and website design and maintenance, from artists to yoga studios.
To gain more information on my branding clientele, follow this link.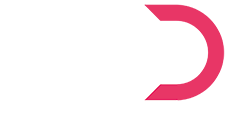 morne.luus@gmail.com
+852 5961 5334